By Matt Lindner
Special to Page 2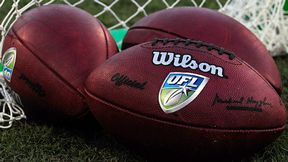 All it took was 95 characters -- including spaces -- for @UFLCommissioner, aka United Football League commissioner Michael Huyghue, to make professional sports history.
"The #1 overall selection in the #UFLDraft for @theColonials is Texas A&M QB Jerrod Johnson. #UFL" … so goes his tweet.
Huyghue ushered pro football into the 21st century at 8:01 ET on Monday night as the UFL became the first pro sports league to hold its draft exclusively via social media. The commissioner announced all five first-round picks on his own feed before the coaches took over.
Inside of six minutes -- a little more than half the amount of time most NFL teams take to make a single first-round selection -- the first round of the first social media draft was done.