By Chris Perkins
Special to Page 2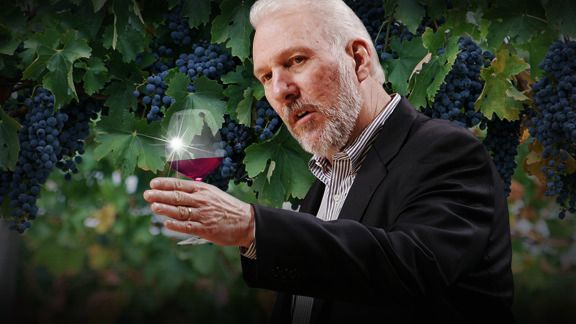 MIAMI -- San Antonio Spurs coach Gregg Popovich, possibly the most dry-witted coach in the NBA, seemed a bit taken aback when he was first approached about his decades-long love affair with wine.
"Do people really care about this?" Popovich asked.
Yes, Gregg, they do. Because it seems oddly out of character that Popovich, one of only four coaches to win at least four NBA titles, would be so serious about wine that he is part owner of the Oregon-based A to Z Wineworks and has a 12-foot-by-20-foot, 3,000-bottle above-ground wine cellar at his home.
FULL ARTICLE