By Jill R. Dorson
Special to Page 2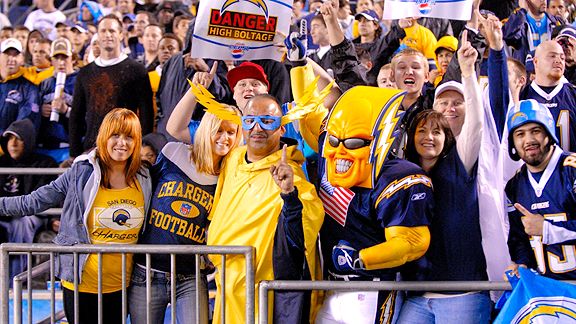 If you have the money, you can buy the rights to "Boltman" and become a mascot.
For the low, low price of $75,000, you could be an NFL mascot. Yep, that's right, San Diego Chargers fan Dan Jauregui is done being "Boltman," the muscle-bound mascot with a lightning strike for a head, and he's selling to the highest bidder -- unless that happens to be a Raiders fan.
"I wouldn't sell it to Al Davis, if he called me up himself," Jauregui said, despite a report in Saturday's San Diego Union-Tribune that said he won't turn a Raiders fan away.
"Absolutely not," he said when asked if he'd sell to someone in Silver and Black.