By Jennifer Starks
Special to Page 2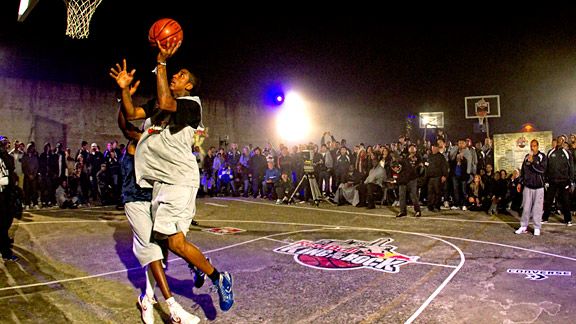 SAN FRANCISCO -- Sure, Al Capone was a master manipulator, a mafia kingpin with a sly tongue and a quick trigger finger. But what about his crossover dribble?
George "Machine Gun" Kelly was a robber and kidnapper, a supposed "expert machine gunner" with a tendency to boast about his unlawful exploits. But what about his midrange game?
It was difficult not to draw those parallels, as past and present collided Saturday night at the Red Bull King of the Rock, a one-on-one basketball tournament held on Alcatraz and hosted by Boston Celtics superstar Rajon Rondo. For three hours, an eclectic group of 64 hopefuls battled the elements and each other for supremacy and a $10,000 grand prize in what was the first-known athletic event in the prison yard since its closure in 1963.